i finally finished up the new hat for my shop, and when it came time for picture-taking... grey and rainy again.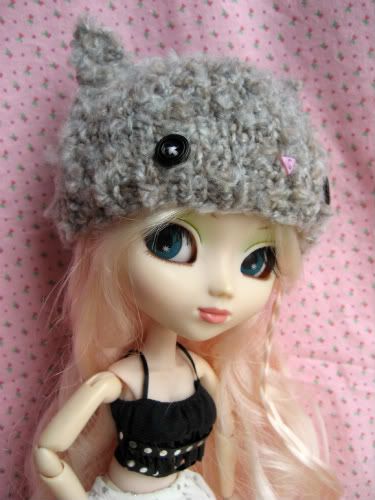 i got a few shots in, and listed anyway.. and it sold already! hooray! makes me want to buy more yarn.. i would really like to start making more human-sized things, though. there are a couple things i'm working on that are still not "perfect" yet, but i hope to get them up soon.
i do have one thing for peoples up on dawanda... want to see my dawanda shop?
how atrocious is my french, really?