hello peoples. unsurprisingly, i am unprepared for christmas even at this late date. ah well, i thought i would share this little thing that i worked on until the wee hours this morning. first off, supplies... i ordered some tasty wool felt from
tadaa studio felt
on etsy. such lovely colors: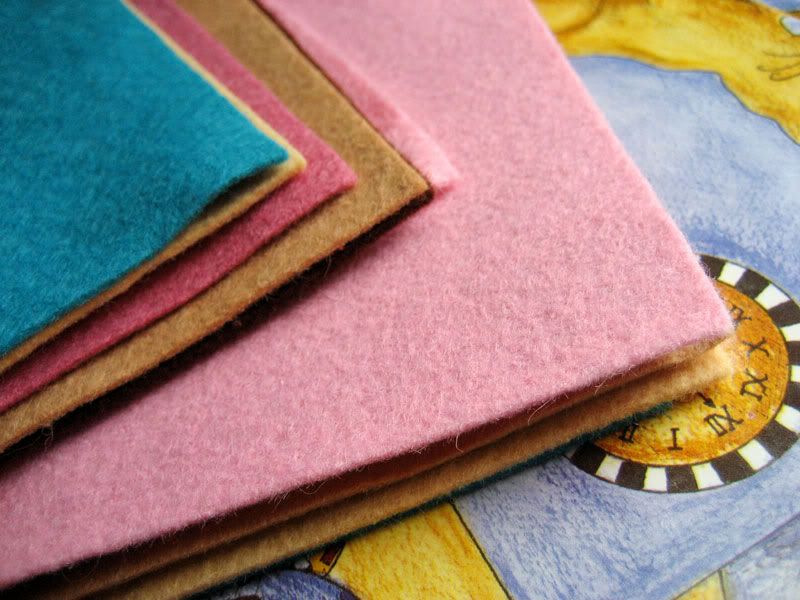 and fast shipping as well, so they get my recommendation!
so my best friend had her baby a bit early. their sort of "theme" for her room is pink and brown and cupcakes. soo, i put together a little "baby's first christmas ornament" kind of thing. it is far from perfect and i probably should have done a little practice one first, but it's five days from christmas right now. so, no. (sigh.)
i sketched out my cupcake shape on paper, cut it out...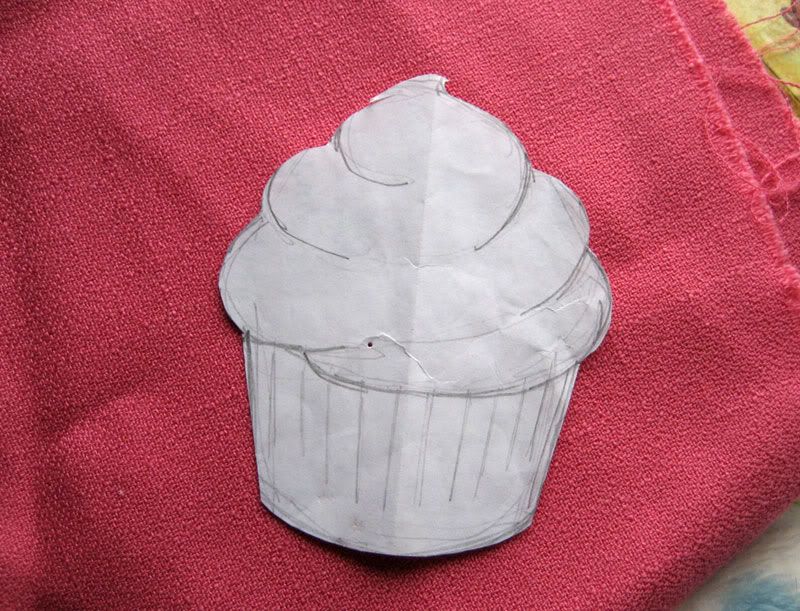 and traced it onto the felt. i left a bit around the edges for stitching. in the future, i think it'll be easier to cut out the two shapes (frosting and cake) separately. i did a bit of free hand embroidery and...
yay! it's sort of cute. for the back, i very very lightly sketched an "a" with pencil, and embroidered over that. (why yes, i do like chain stitch.. it's not that i haven't learned any others or anything silly like that)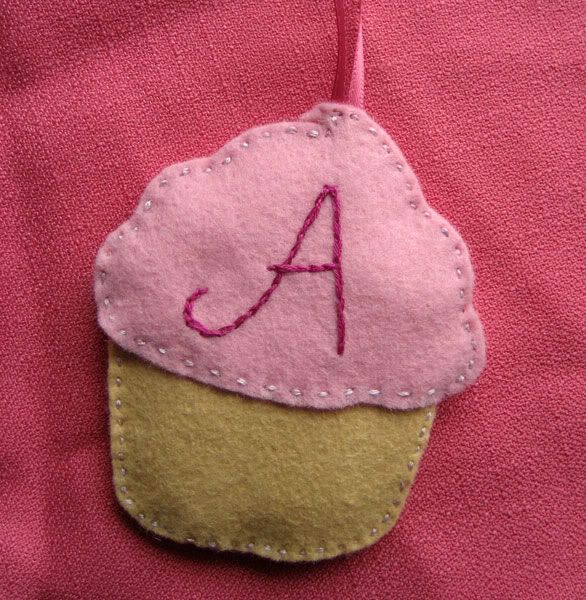 i stitched the bottom parts together around the edges, then around the bottom of the frosting. i added a small bit of batting in the middle, but you could probably do a couple pieces of felt instead. stitch stitch all around, don't forget the ribbon, and done. (i just added it in as i sewed around and it seems to be holding well.) hope they like it...