i seem to collect recipes. (i have a bookmarks folder.. with subfolders. yes.) some stuff we will be trying soon: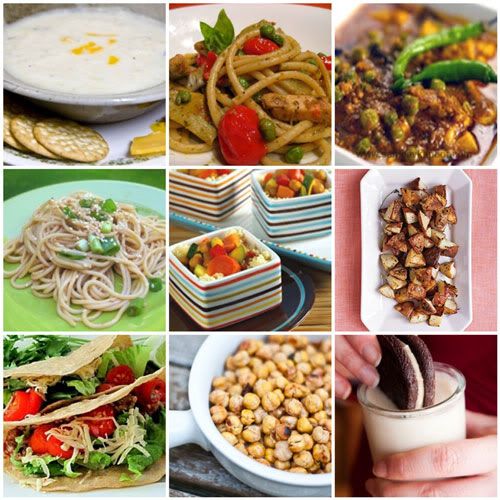 canterbury potato leek soup
. the boy is a big fan of leeks (of all things), so i will have to give this a try.
pesto bucati with chicken and artichokes
. i would put pesto on anything. almost.
mattar paneer
. so tasty, but i might sub for tofu.
cool chinese vermicelli
. i've never made a cold pasta dish before, and this sounds interesting...
israeli moroccan couscous
. we had a bunch of weird-ish canned goods passed on to us by my sister, including many cans of sweet potatoes. i've been looking for something to use them up with.
parmesan roasted potatoes
. potatoes and cheese, dude. nom.
cauli-bean tacos
. looks like a good way to hide vegetables. also a how-to for making tortillas. yay!
salt and vinegar roasted chickpeas
. mmm chickpeas.
homemade oreos
. and cookies of course. (i have a bit of a
problem with cookies
.)