this year, at last, i made it to the rhode island fiber festival. it's held at
coggeshall farm
in bristol, inside colt state park.
it's a working historical farm, with people cooking and weaving and raising sheep... i had never been there before, and it is gorgeous.
and now i wish i had brought along my film camera. bah! it was a really lovely, perfect day for the festival. there were lots of vendors and demonstrations, and food.. i should have photographed the super-greasy freshly fried clam cakes i got because damn, they were good.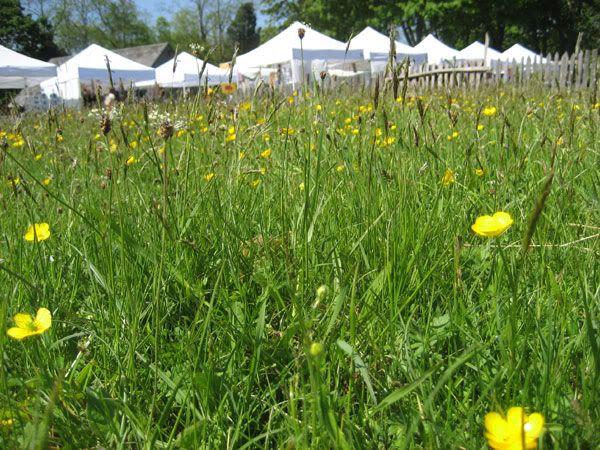 i was very good and only bought four ounces of superwash merino/tencel from
susan's spinning bunny
, who sell socially and environmentally conscious yarn and fiber (which is totally yummy). it is already spun, plied, and looking for an appropriate sock pattern. (photos soon...)
of course there was also sheep shearing!
it was lots of fun, and i'm so glad we got to go this year! yarny pictures soon.
also... alpacas!