i first got into pullips sometime around when paja was released (sigh..), and my first was lucy.
she's a chicca that i adopted from someone on ebay; her name came with her. of course the most obvious thing to do was start knitting for her. (and get her some friends, of course..)
to me, she's sort of shy and child-like.. and loves bright colors, naturally. she has a cousin named kandajha, who you may have seen around here previously. lucy has been with me almost five years now, i believe! she's done pretty well, aside from one temporary loss of her left hand. a few days ago i noticed her first signs of aging: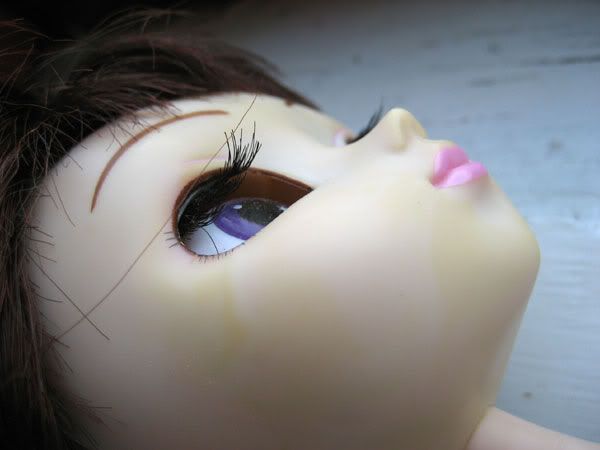 awful yellow streaks. ): my mr. clean eraser has been no help. crap. looks like this is going to require more intensive treatment. from what i've heard, blythe people use whitening toothpaste for this sort of thing. a success story to follow, i hope!