so i succeeded in spinning only 725.25 yards of yarn for spinzilla week. but, that is still more yarn than i have spun in months and certainly more than i've ever done in one week. so i think i can still declare spinzilla 2014 somewhat of a success.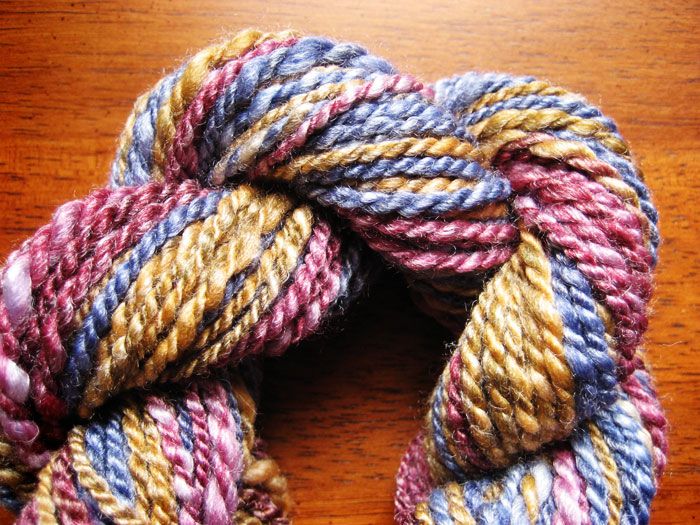 first off was
spunky eclectic
's panda top in
road trip
. was lovely to spin, and her colorways are always tasty. (it looks a bit warmer in the photo here than in real life.) i got this braid at the massachusetts sheep & woolcraft festival in 2010, and it had been sadly languishing until now. soon to be socks!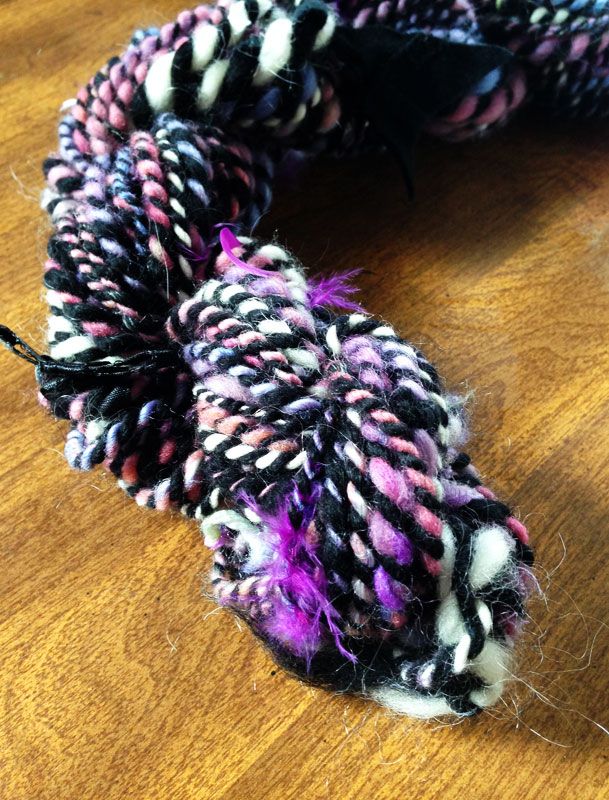 second was another
random yarn generator thing
, which i always have fun with. i was not too excited about the colors it came up with (black, white, and purple), but when it was done it reminded me of a
dress
that's been on my modcloth wishlist...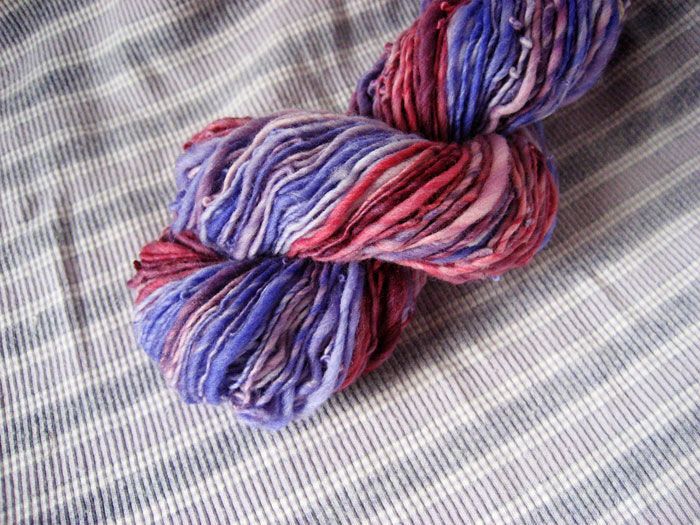 lastly (and unfinished-ly), is some
traveling rhinos merino top
. so soft and squishy. only got about 177 yards of it in before the time ran out. it's a sort-of light fingering weight single that will probably be a real actual shawl. i am not a shawl-wearer typically, but i've been won over by some patterns i've seen lately. this has also been hanging out since my birthday, 2010. it's like there's a four-year waiting list for my fiber stash.
so i guess i did not realize how much purple i had. purple knitting in 2015!