recently my dad came across one of my grandmother's old crochet magazines and gave it to me. vintage knit/crochet magazines are
always a favorite
(70s ones especially!), so here - woman's day granny squares: the photo essay.
already drawn in by the 70s color schemes.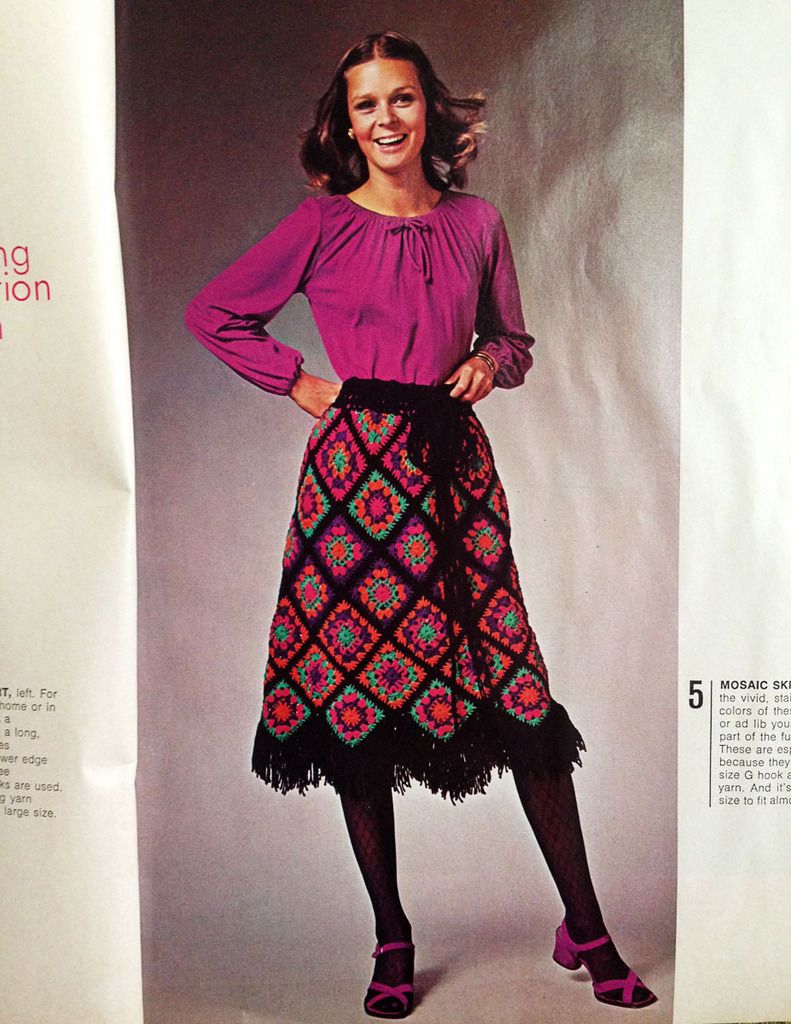 straight-up afghan as clothing. i don't know.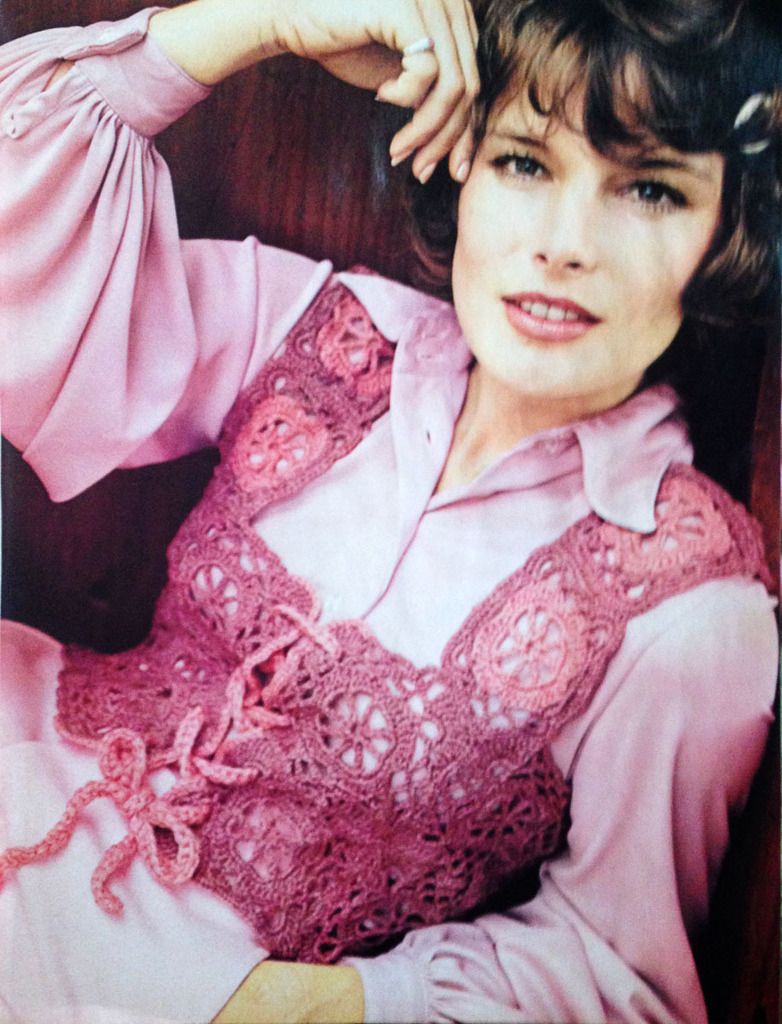 there is something appealing about this one though, in a hippie-ish sort of way i guess.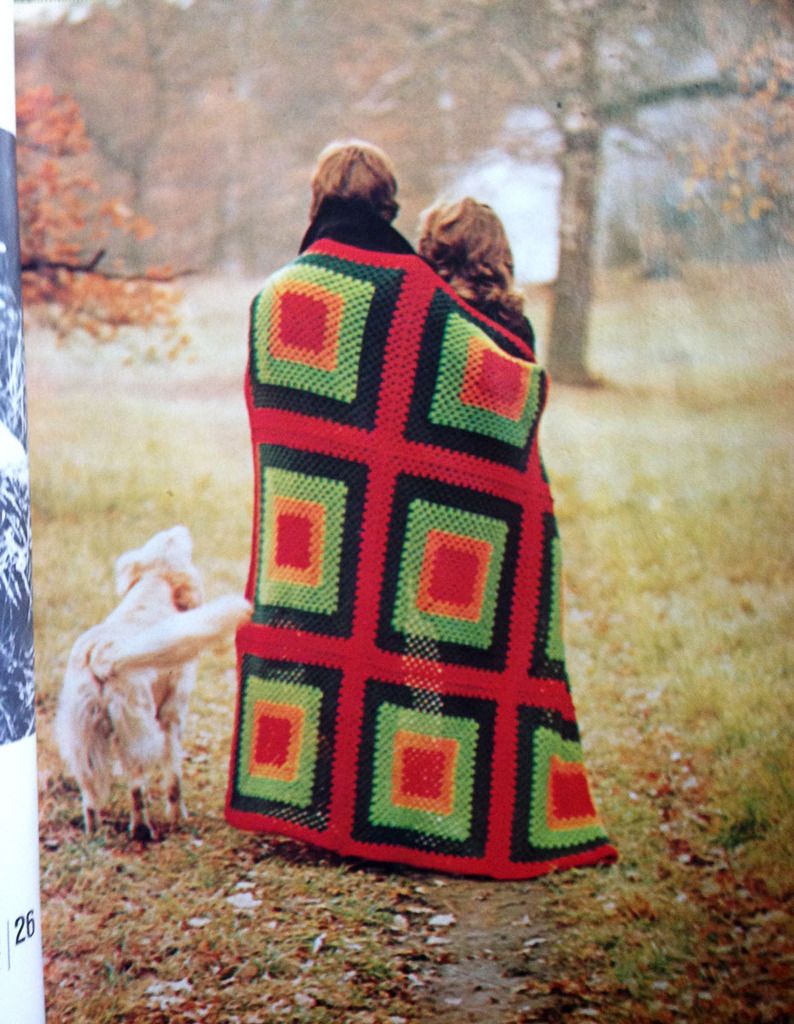 nice folk album cover art styling.
i always love the strange kid photos.. think about the fact that this was the best shot of the session.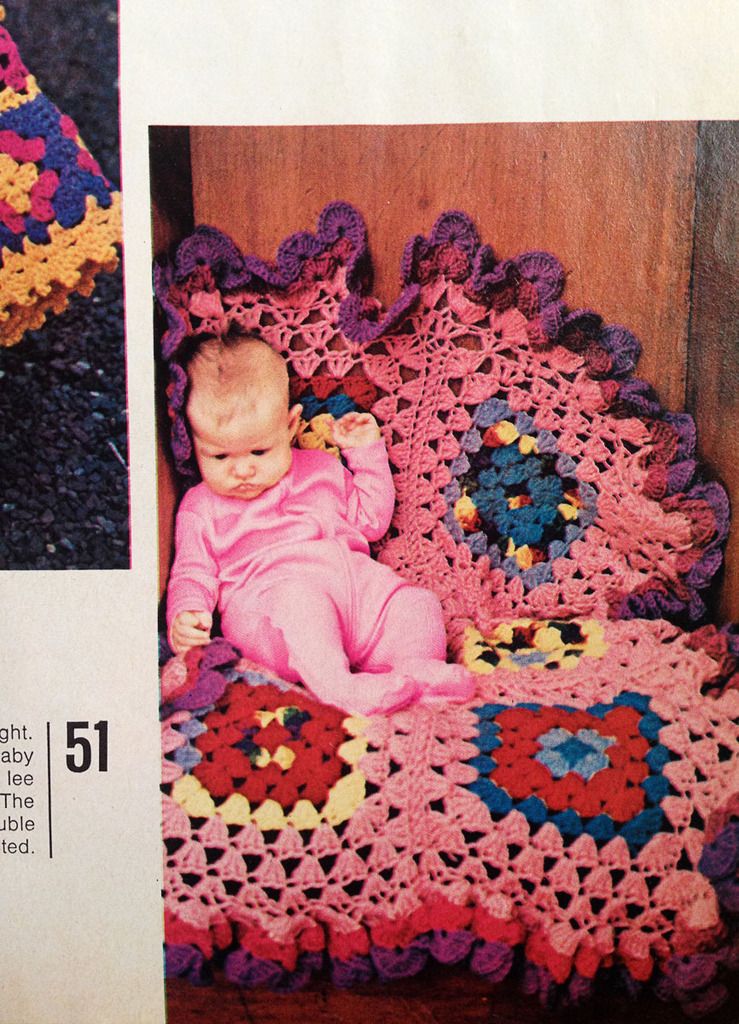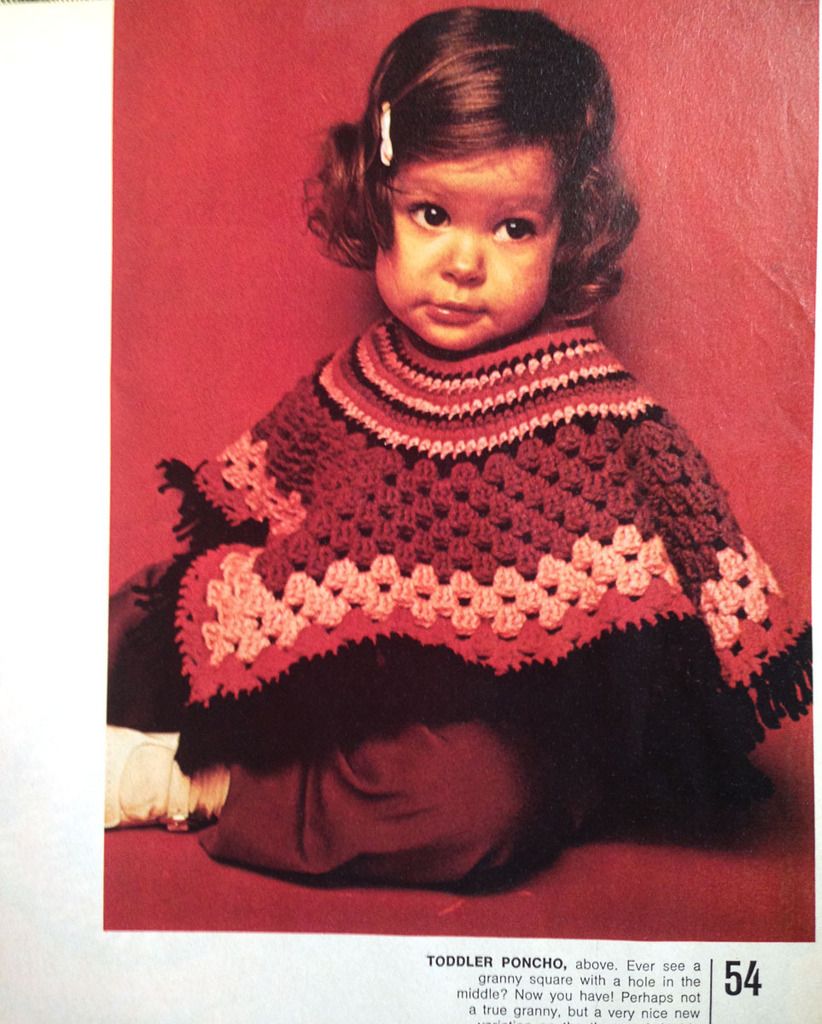 this kid's face says it all.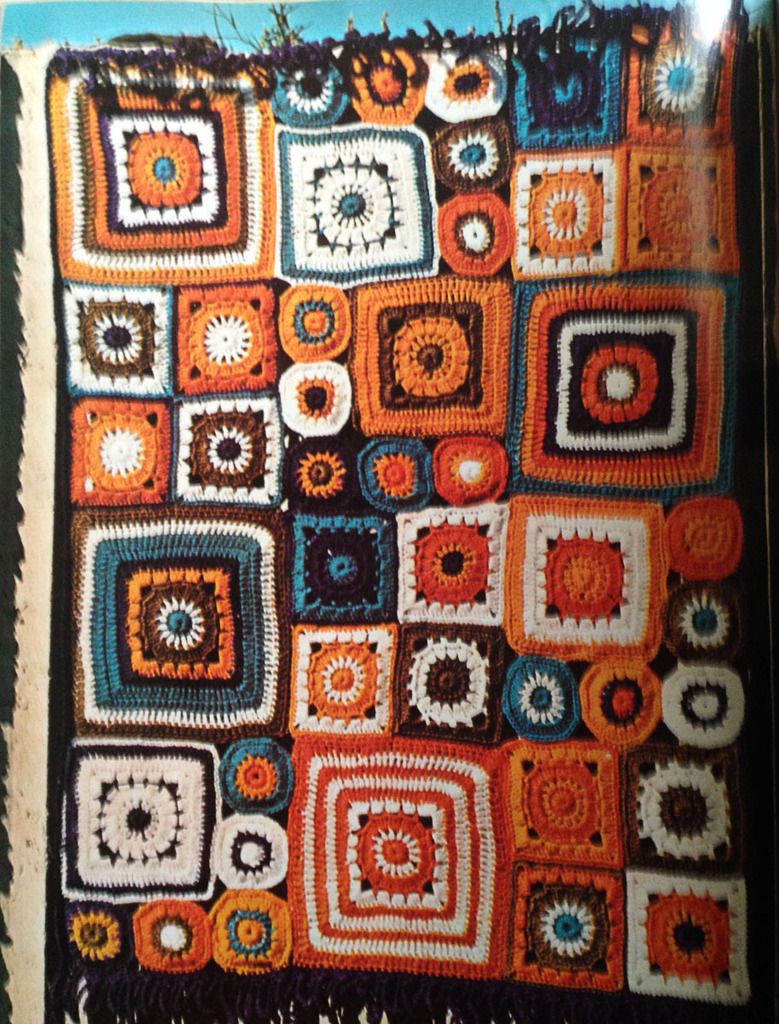 i do rather like this wall hanging. except, you know, as a blanket..
gravity-defying. i have no idea what's happening here.
"am i gonna get beat up for wearing this?"
"..."
more photos on my
tumblr
, if you're up for it.